For local businesses, developing an effective local SEO strategy is key for success. With local SEO, businesses can increase their visibility in their city or local area, which can help them reach their target audience and grow their business. Having a solid SEO plan in place can help businesses rank higher in local search engine results, resulting in increased traffic to their website and more potential customers. However, the SEO landscape is constantly changing, and businesses need to stay up to date on the latest SEO best practices in order to maximize their SEO efforts and stay ahead of their competition. In this blog post, we'll discuss SEO best practices for local businesses and how to rank in your city. From keyword research and optimizing your website for local SEO to leveraging social media, we'll show you the most effective ways to boost your local SEO and get more customers.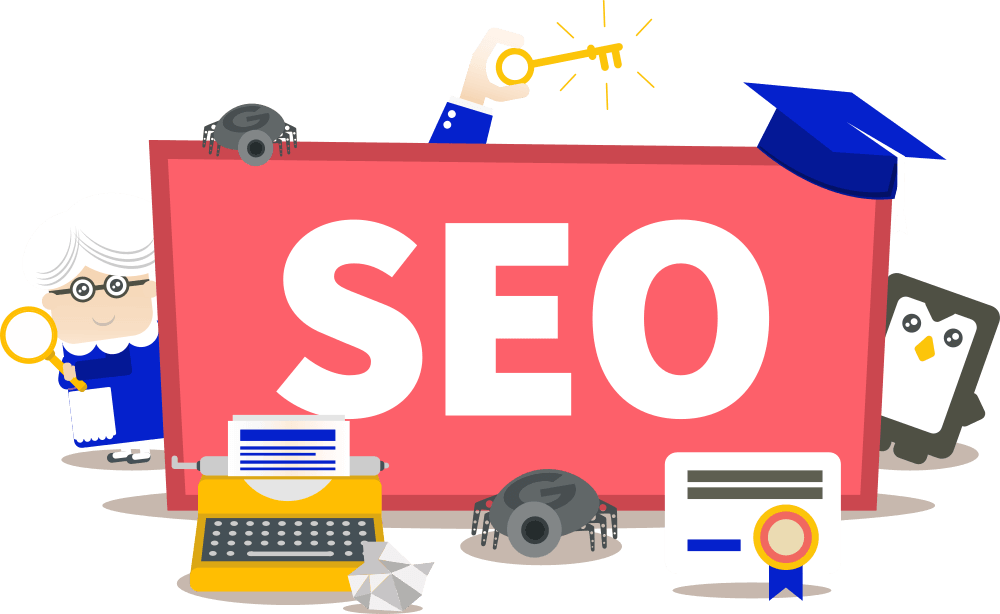 Optimize for local keywords
Optimizing for local keywords is one of the most important SEO best practices for local businesses. One of the key ways to rank in your city is to make sure your website is optimized for local keywords. To do this, you should include the city or area you're targeting in the page titles, headings, and body copy of your website. Additionally, you should use local keywords in your blog posts, press releases, social media posts, and any other content you create. Finally, you should make sure the NAP (name, address, phone number) information associated with your business is consistent across all websites. Using local keywords and ensuring NAP consistency will help you rank for local searches and optimize for local SEO.
Leverage local citations and directory listings
One of the most powerful ways to build local SEO for your business is to leverage local citations and directory listings. Citations are mentions of your business' name, address, and phone number (also known as NAP) on other websites or directories across the web. Search engines use these citations to confirm the accuracy of your NAP information and to determine the geographic location of your business. Submitting your business to local directories, such as Google My Business, Yahoo! Local, Yelp, and Better Business Bureau, is the first step to getting your business's information listed and to start collecting local citations. Going forward, make sure to keep your citations consistent across the web by regularly checking in on them and correcting any inconsistencies in your NAP information.
Utilize local schema markup
One of the most important SEO best practices for local businesses is to utilize local schema markup. Schema markup is code that is added to a website to help search engines better understand the content and context of the pages. Adding local schema markup to your site is a great way to ensure that search engines can accurately identify your location and better understand the content on your page. With local schema markup, your business can show up in local searches and benefit from improved visibility in the search engine results pages.
Use Geo-located content
One of the best ways to optimize content for local search engine rankings is to use geo-located content. This content is specifically tailored to the local market, including information about the area, local events, and even location-specific keywords. Geo-located content gives your content a boost in local search rankings, as it signals to search engines that this content is relevant to the local area. Additionally, you can also use geo-tagged images and videos to make your content geographically relevant. This is especially beneficial for businesses that offer services or products in multiple locations.
Monitor local search rankings
Local search engine optimization is critical for any business that wants to rank higher in search engine results for their local area. Monitoring your local search rankings will help you understand how you are performing in your local area, and where you can improve. You should be regularly checking the rankings of your website and its competitors for your local area to make sure that you are at the top of the search engine results. By monitoring your local search rankings, you can see how changes to your website or SEO strategy are impacting your rankings, and make adjustments as needed.
In conclusion, local SEO is an important part of any small business's marketing strategy. By keeping the following tips in mind, businesses can increase their visibility in their local area, reach more customers, and generate more leads. Local SEO requires ongoing effort and upkeep, but the rewards are well worth it in terms of increased visibility and improved search rankings. With a few simple steps, businesses can maximize their local SEO and drive valuable customers to their website.