SEO Domain Names : 
Over ten years in the industry have made SEO Domain Names a domain name marketplace known for supplying high-quality SEO domains. They offer a large inventory of high-quality SEO domain names. All domains are manually vetted for quality and power to guarantee only the best to our clients. They can simplify your search here by sorting domains by category.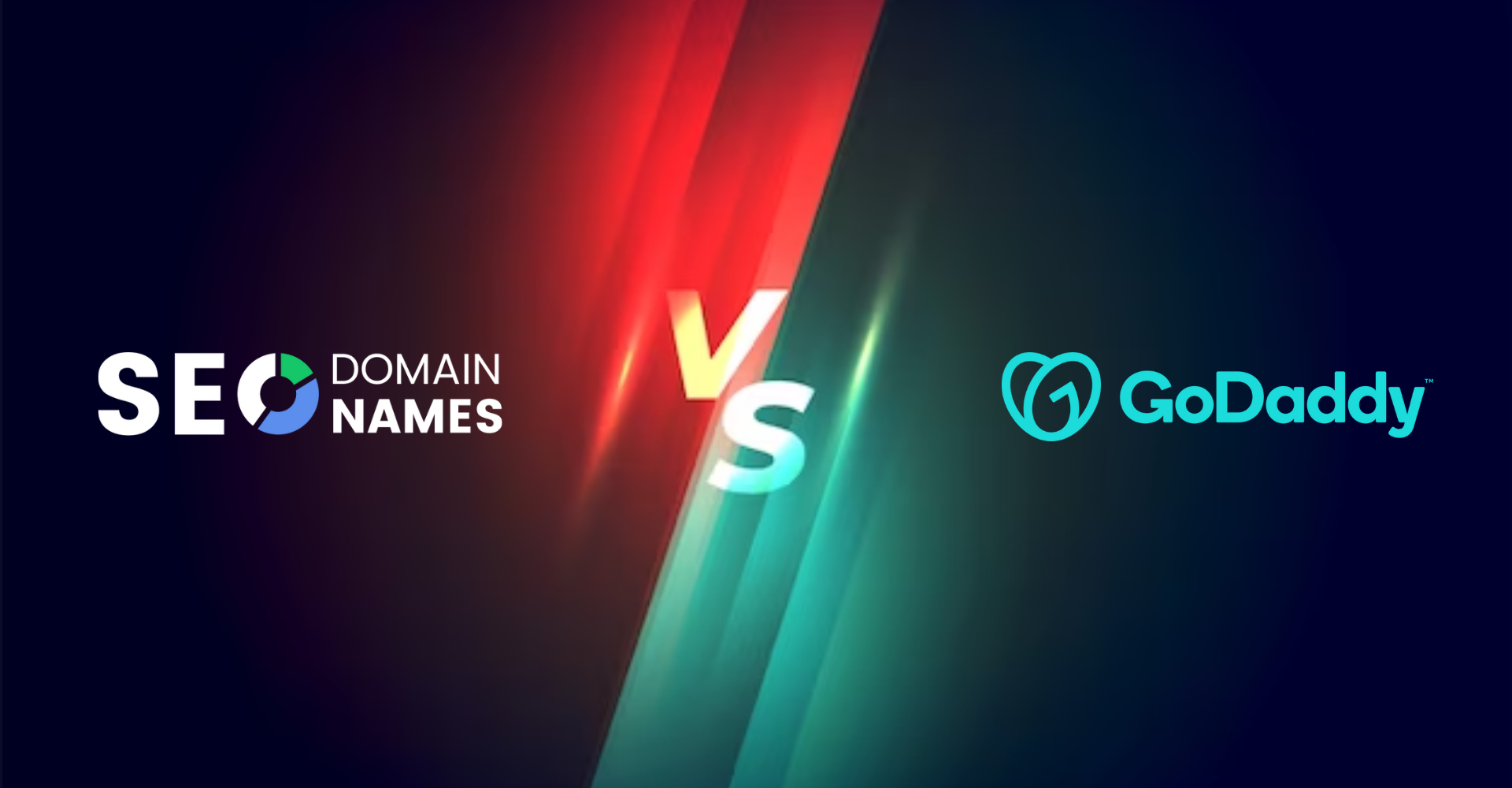 They provide domains with clean backlinks history . They also mentioned the Domain overview, Domain Rating , Reference Domain , Trust Flow ,Citation flow , Age , Language ,Niche in our Domain inventory . They provide you the domain at affordable prices.
SEO Domain Names have a wide range of domains. The SEODN Domain Inventory provides a filtering option where you can select a niche related to your domain. It displays your domain with all its relevant Details.
SEO Domain Names has a wide variety of domain categories that you can explore.
Blockchain and cryptocurrency                                 Marketing

Design                                                                   Gaming

Education                                                               Beauty

Outdoors                                                                Educational

Blockchain and Cryptocurrency                                 Entertainment

Finance                                                                  Health

Hair and Beauty                                                      Cameras

Digital marketing                                                    Fashion 

Medical                                                                  Pet and animal care

Lifestyle                                                                 Outdoors.

Photography                                                           Books and fiction and many more.                                                                  
GO Daddy :-
Go daddy is the one of the largest services platforms for entrepreneurs, GoDaddy provides customers with website-building tools, online marketing services, email, and productivity tools. A domain name is the address for accessing a website on the Internet. 
Customers can register domain names with them. Customers can also host their websites on GoDaddy's servers, which allows them to manage and update their websites.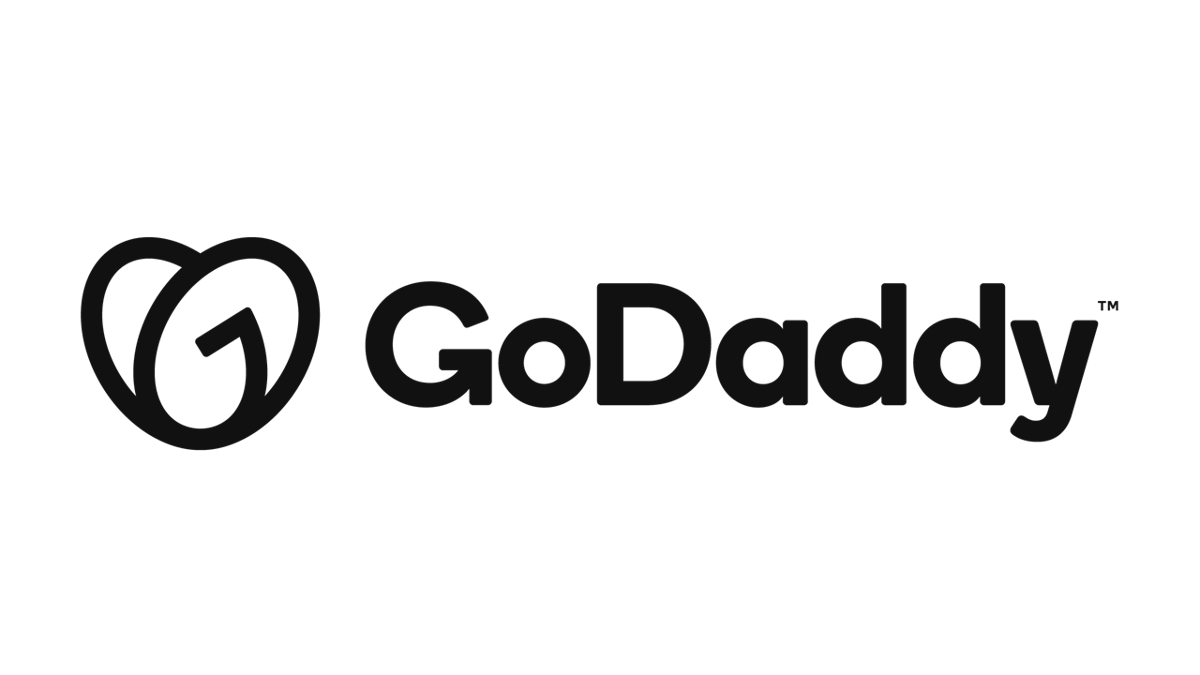 Overview 
Providing high-quality SEO domains for over ten years has made SEO Domain Names a leading domain name marketplace whereas GoDaddy was founded in 1997. As of 2023, it is 26 years old.
Comparison of Godaddy Auctions and SEODN    Marketplace
SEODN and Godaddy auctions are compared based on the following components: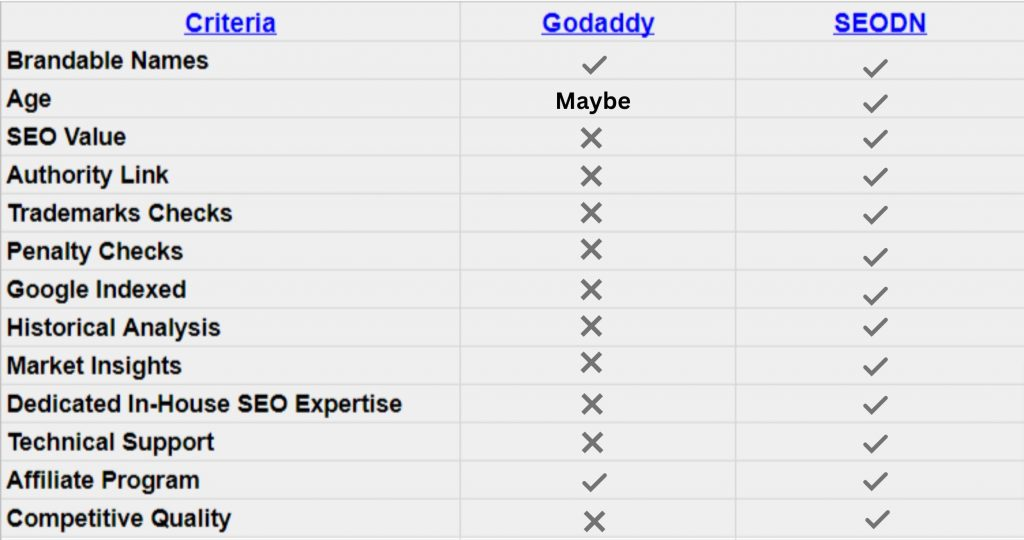 Domain Quality 
SEODN provides domains with clean, high-quality backlink histories. SEODN provides you domain filtration with all the metrics that are Domain overview , Domain Rating, Reference domain  , Age , Language , Trust flow and Citation flow and  domain category where as In Go daddy you have to do check manually Domain reference , Reference domain , age , Language , Citation flow and trust flow and backlinks . 
Customer Support Services 
SEODN provides you 24 hrs by  seven customer services. The SEO Domain Names team provides our clients with satisfactory services regarding the domain while purchasing and  provides complete information regarding the domain . Moreover Go daddy does not provide any customer support service 24 hrs by seven . Customers have to wait for the team to revert back ..
Smooth Ownership Transfer 
A significant advantage of SEODN is that they offer a smooth domain ownership transfer, unlike GoDaddy. In contrast to GoDaddy, SEODN takes seven to 15 days for a smooth transfer of domain ownership as it takes the company a long time to complete the transfer
Penalty domain  
GoDaddy serves plenty of penalized domains and those that are bounded by Google for legitimate reasons as opposed to SEODN serving penalty domains or those that are bounded by Google for legitimate reasons. SEODN experts check each quality domain themselves.
RigorousDue Diligence
Each domain that gets added to SEODN goes through a unique due diligence process. This mechanism is meant to make sure that every SEODN domain means business: has clear history, multiple quality backlinks, and high SEO value that lead to pretty much instant results in terms of organic traffic and sales.
Commission 
Go daddy takes commission for Domain vetting process as SEODN never takes any commission  unlike Go daddy . In SEODN you can sell domains without any commission . SEODN  also recognized for  domain vetting process .You can also sell domains at SEO Domain Names. SEODN is the safest marketplace as compared to the GO daddy.
CONCLUSION
This article makes the suggestion that purchasing an expired domain from an auction platform carries a higher risk of failure and could leave you with a low-quality or penalized domain that is unfit to rank on Google.